Monday, 4 June, 20:00 – 01:00
Networking Dinner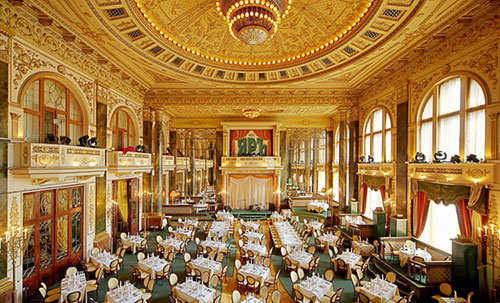 Venue: Yar Restaurant
Address: Leningradsky Ave, 32/2, Moscow
Feast on excellent cuisine and drinks, continue networking, and enjoy a brilliant show at the renowned Yar restaurant.
NB: Please note that you need a ticket to enter to the dinner venue. You can collect the ticket at the registration desk with the meeting badge. Also be aware that the venue has a limited capacity and therefore the tickets will be given out on a first-come, first-served basis.
Buses:
Buses will pick us up from the Moscow Marriott Grand Hotel at 19:45. Return buses will run every half hour between 23:00 and 01:00. The bus trip lasts about 10 minutes.
Walk:
The restaurant is located 3 Km away from the ENOG 15 Meeting venue.
Directions to venue:


Click map for larger image
Tuesday, 5 June, 18:30 – 21:00
Closing Reception
Venue: Moscow Marriott Grand Hotel
Join us for an informal reception in the foyer of the Marriott once the daily meeting programme ends. Complimentary drinks and canapés will be served.
Этот текст также доступен на
русском