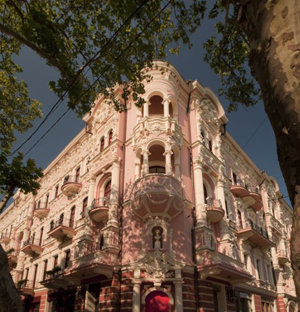 ENOG 3 will be held at the Bristol Hotel in Odessa.
Address: 15, Pushkinskaya Str., Odessa, Ukraine
The Bristol Hotel offers meeting attendees a discounted room rate of EUR 168 for single occupancy including breakfast and free Wi-fi.
A limited number of hotels rooms are still available. For hotel room requests please send an email to the Bristol Hotel for personal assistance.
Alternative Hotels
There are several alternative hotels near the ENOG 3 Meeting venue.
Here's a list of recommended hotels. It's also recommended to rent an apartment during your stay in Odessa, this is mostly a comfortable and affordable alternative.
Hotel Ayvazovsky
Room rates start at EUR 72
Hotel Opera
Room rates start at 80 Euro
Hotel Frapolli
Room rates start at from EUR 84
Hotel Central
Room rates start at around EUR 50
Hotel RENO
Room rates start at EUR 70
Этот текст также доступен на
русском